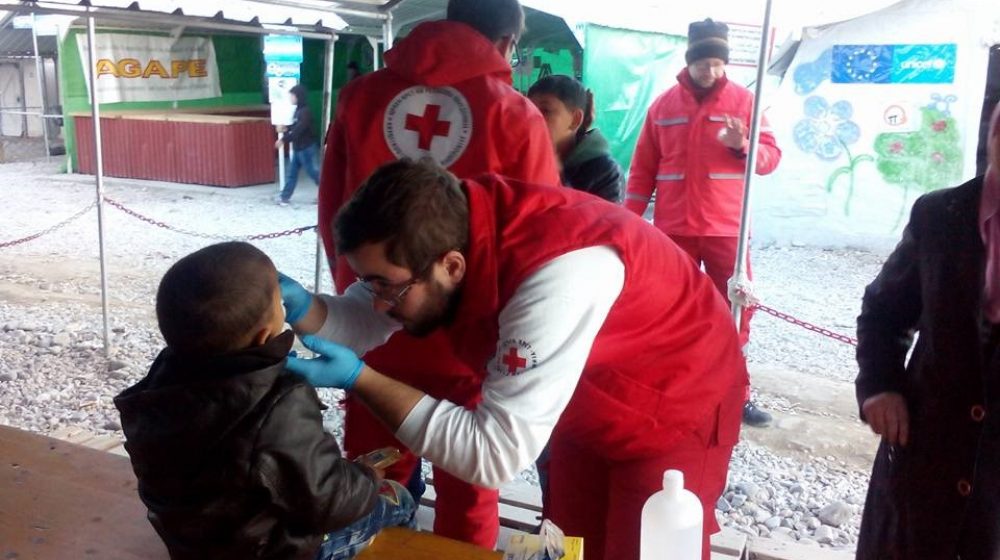 December 28, 2015
THE MACEDONIAN RED CROSS HAS BEEN PROVIDING SUPPORT TO MIGRANTS AND REFUGEES
The Macedonian Red Cross, in partnership with the UN High Commissioner for Refugees (UNHCR) and the International Federation of the Red Cross and Red Crescent has been actively involved in the support to migrants transiting our country.
At both borders – Gevgelija and Tabanovce – the Macedonian Red Cross has been on the ground for 24 hours, with its 11 mobile teams, in the support of migrants transiting our country.
The total number of persons in the teams reaches 176, comprised of staff members, doctors and paramedics, Red Cross members and volunteers, who have been trained to work in the Red Cross' Tracing Service for Missing Persons.
In the period 14-27 December, the Macedonian Red Cross distributed: 9,120 bottles of drinking water, 1,941 food parcels, 410 hygiene parcels, 782 baby diapers, 765 chocolate milk bottles, 1,592 blankets, 801 wind jackets, 3,110 tea portions, 1,250 soup portions and first aid was granted to 5,999 persons.
< go back